Your neighborhood school is stronger than ever.
The Pimlico Way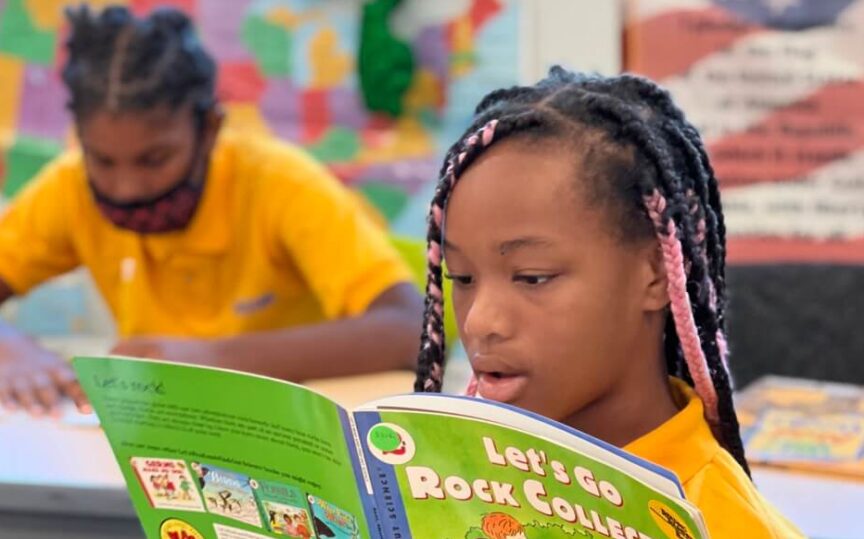 You're part of our community.
The Pimlico Way
Your child's future begins here.
The Pimlico Way
The future of Pimlico Elementary / Middle School is brighter than ever.
We've been the heart of the Park Heights community since 1910. Today, we're a charter school operated by Baltimore Curriculum Project since 2021. 
We're a different type of charter school. Other charter schools are lottery-only. We serve our neighborhood zone first, then we go to a lottery.
These are the most important years in your child's learning. We make the most of the Pre-Kindergarten through 8th grade years and focus on every child's potential.
Our teachers and staff create a safe and nurturing environment that allows students to

:
Explore ideas

Develop their potential

 

Celebrate their growth
Pimlico Elementary / Middle Charter School At-a-Glance
Mission
With enthusiasm, patience, and dedication, all stakeholders in our 21st Century learning community will create opportunities for students to explore ideas, develop their potential, and celebrate their growth as we prepare them to become college and career ready.
Vision
We are a safe and nurturing 21st Century learning community who embrace social, emotional learning as well as the development of all students through academic rigor, collaboration, and celebration.